A pave-cut concrete driveway is a type of driveway that has similarities to stamped concrete driveways. The designs for this variant are cut as patterns by using a specialised tool. Concreters cut joints or grooves into the surface of the concrete, which can then be filled with different coloured materials.
The pave-cut technique gives the appearance of natural brick or stone and helps to prevent cracking. This type of driveway is becoming increasingly popular due to its durability and low maintenance requirements.
In this post, we'll explain the key benefits of pave-cut concrete compared to pavers and where it is best suited for use.
Reasons to Choose Pave-Cut Concrete Instead of Pavers
These are the main reasons why pave-cut concrete is better than pavers:
Copies Natural Patterns
One of the major reasons why people choose pave-cut concrete rather than pavers is because it mimics natural patterns. You can colour or stamp this material to make it look like natural stone or brick. Not only will this improve the appearance of your property, but it can also elevate its curb appeal.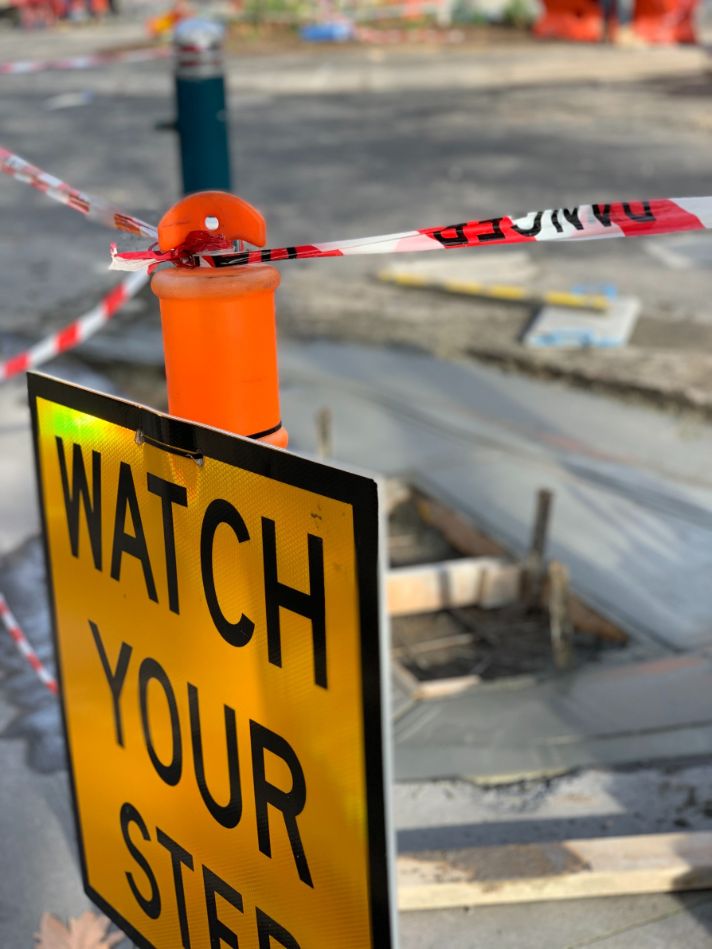 Sturdier Than Pavers
Pave-cut concrete driveways offer a stable surface for vehicles, unlike pavers that may shift and become uneven with time. This can become a potential hazard as the years go by. Pave-cut concrete is also more resistant to chipping and cracking, making it a better option for high-traffic driveways.
Requires Minimal Maintenance
Compared to pavers, pave-cut concrete requires less maintenance to stay in good condition. While pavers may need resealing or re-sanding from time to time, pave-cut concrete only needs sealing to prevent staining. It is also easier to clean pave-cut concrete, which can be power-washed, whereas pavers may require gentler methods.
Relatively Cheap
Cost is a factor in people's decision to opt for pave-cut concrete rather than pavers, especially for large areas like driveways. Pave-cut concrete is more cost-efficient due to on-site completion and reduced labour for installation, helping save on costs.
Doesn't Accumulate Water
Heavy rain can result in water flooding the gaps between pavers and saturating their materials. However, pave-cut concrete driveways do not permit water to penetrate their surfaces, instead directing it to drain off the sides.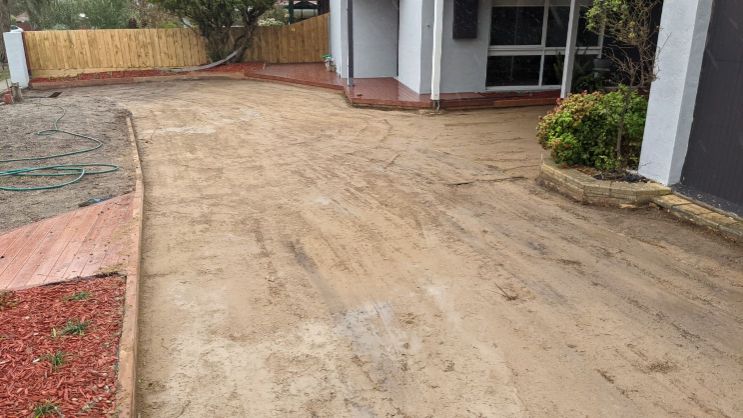 Which Areas Do Pave-Cut Concrete Excel?
Pave-cut concrete excels in areas like driveways, walkways, patios, pool decks, and interior floors. You can also use them in parking lots or sidewalks of commercial places such as shopping centres.
What makes pave-cut concrete better than other materials is its cost-effectiveness and durability. You can even incorporate it into existing properties since its appearance can match nearly any aesthetic.Would you like to know what is a crossover? If so, read our blog about it to find out more.