Exposed Aggregate Concrete Driveways
When it comes to picking driveway options, aesthetics and sturdiness are the two top factors to consider. You not only want a surface that is appealing but is also long-lasting at the same time. With our exposed aggregate driveway, you can find the best of both worlds – durability and stunning finish. 
Frankston Concreters have a team of experts who will work hard to complete your project on time, and that represents your superb design taste. We use premium products from top suppliers, including Hanson Concrete and Boral Concrete, that we can supply, lay and finish into any setting.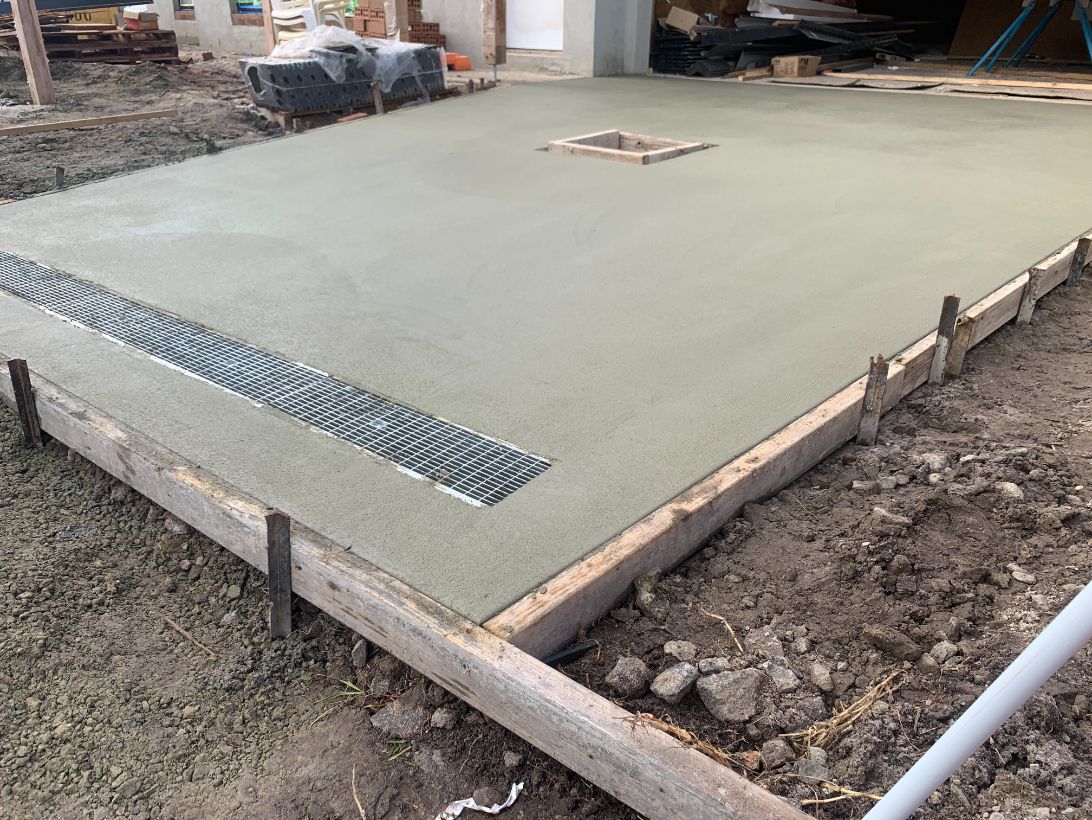 What is Exposed Aggregate?
Exposed Aggregate is a decorative concrete type that is created by removing the top layer of concrete to expose the aggregate beneath it. Different techniques such as brushing and washing, using a surface retarder, or abrasive blasting are used to remove the top layer of the concrete. The result is a hard-wearing surface that will last for years to come. The surface can be stained, dyed, or coloured once it is completed. While exposed aggregate is popularly used in driveways, it can be placed just anywhere where concrete or paving slabs are used, such as footpaths, pool surrounds, patios, and more. 
At Frankston Concreters, we let you take control of the look you want to achieve. If you are looking to heighten the drama, we have our unique techniques that will enhance the look of your driveway with complementing textures and colours. Apart from combining different aggregates such as granites, quartz, basalts, marbles, and others. We can also colour the surrounding concrete so that it matches the aggregate's colour pallet.   
Types of Exposed Aggregate
Our exposed aggregate services allow you to pick the look that best suits your property. The following exposed aggregate finishes are just a sample of the extensive range that we offer. Our Exposed Aggregate Frankton experts can custom mix, such as changing aggregates, coloured oxide, or cement, to deliver finishes that exceed your expectations. 
The colour palette of the exposed aggregate surface will depend on the type of decorative stones used. Some of the most popular decorative aggregates used are natural coloured stones such as granite, basalts, limestone, and quartz. We can also use recycled coloured glass, seashells, and other interesting objects into our concrete surface. In addition, the shape and the size of the aggregate will affect the surface pattern and texture of the surface.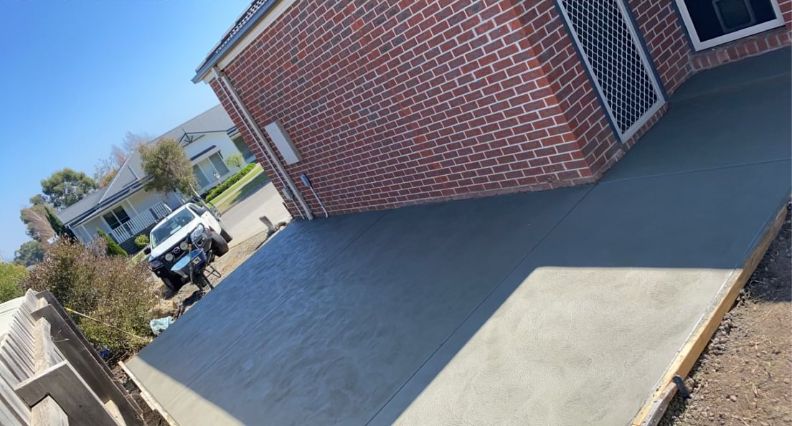 Benefits of Exposed Aggregate
There are a number of benefits to using exposed aggregate as a decorative concrete option for your property. Some of them include – 
We use decorative aggregates in different shapes, colours, and sizes to match any exterior designs. Exposed aggregate can easily blend with other decorative concrete around the home that will boost your home's curb appeal.
Exposed aggregates are strong as they have the structural integrity of the concrete. They can handle heavy traffic and exposure to weather elements easily.
Apart from occasionally cleaning with water and resealing every five to six years, exposed aggregate does not require any maintenance to maintain its glossy appearance.
Installation of exposed aggregate is quite easy and cost effective to install. Thus, it is possible to get decorative concrete even if you have a low budget.
Exposed aggregates are skid resistant and are safer to walk and drive on, especially in wet conditions. Textured aggregate reduces the risk of slips and falls.
Custom Exposed Aggregate Experts
If you are looking for the perfect finish for your exposed aggregate driveway or entertaining area, we can help create one-of-a-kind surfaces that blend to harmonize with the surroundings. Our experts will help you work through the designing phase while offering expert suggestions. 
For information on our exposed aggregate services or to get a free no-obligation quote, give us a call on (03) 9118 0639!