Stencilled concrete is a type of concrete design where unique patterns are added to concrete surfaces. It is often used for sidewalks, patios, and driveways. Frankston concreters create this effect by placing a stencil on wet concrete and applying a textured or coloured overlay.
Once the stencil is removed, a distinct pattern is revealed. This technique can be used to imitate the look of brick, stone, or other popular materials. Stenciled concrete is a cost-effective way to add unique design elements to a concrete surface than actual bricks or stones.
At Complete Concrete Frankston, we highly recommend that people consider stencilled concrete before making other choices. Stencilling concrete is a cost-effective and easy alternative to decorating concrete surfaces.
This post will discuss the key benefits of using stencilled concrete, the different designs available, and whether it is possible to stencil your own concrete.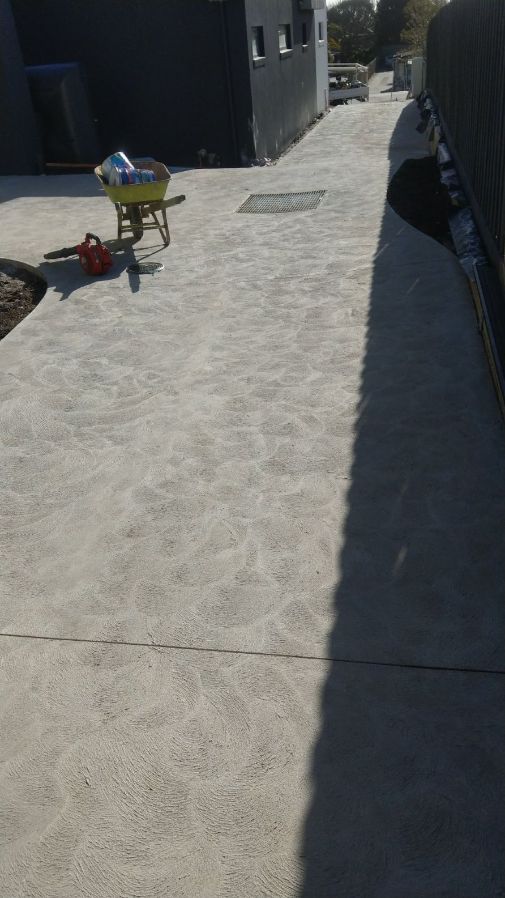 Advantages of Stencilled Concrete
These are the primary advantages of stencilled concrete:
Sturdy and low maintenance: Concrete is a material that can last for many years and can withstand heavy vehicle and foot traffic. It also requires little maintenance after installation.
Easy installation: Compared to coloured concrete, stencilled concrete is easy and quick to install, resulting in minimal disruption during the process.
Quite versatile: You can incorporate stencilled concrete to suit most properties, thanks to the wide range of patterns and designs available on its surface.
Readily customisable: You can personalise the designs and patterns on your stencilled concrete to match your residential or commercial preferences.
Aesthetically pleasing: Adding stencilled concrete can make your property visually appealing and can complement existing architectural styles.
Different Stencilled Concrete Designs and Patterns
The following are the most popular designs and patterns for stencilled concrete:
Tile: Tile patterns are a common choice in stencilled concrete, adding visual colour and interest to an area.
Brick: Concreters can stencil a brick pattern on concrete to imitate the appearance of a traditional brick surface.
Stone: Cobblestone and flagstone designs are popular among homeowners, particularly for customising a driveway or crossover.
Wood: Timber-like patterns can be achieved on stencilled concrete, creating the illusion of a wooden patio or deck.
Combination: Expert concreters can combine different designs to create a highly unique and customised look for concrete surfaces.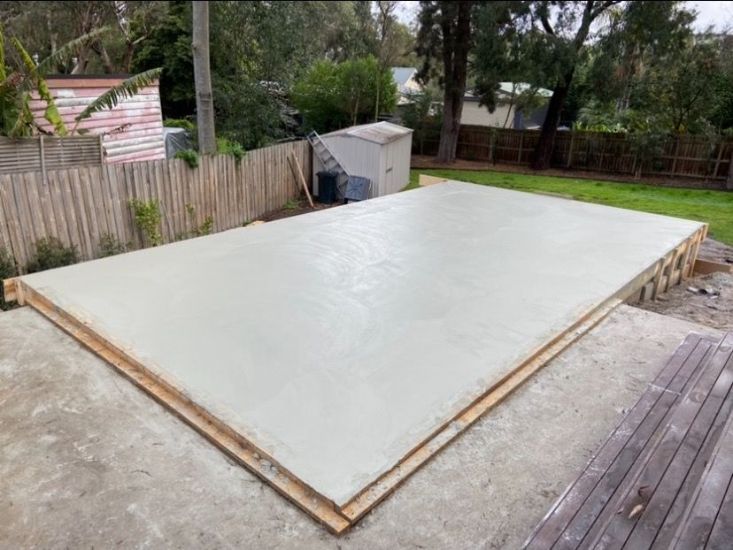 Is It Possible to Stencil My Own Concrete Surfaces?
Yes, it is possible to DIY stencil your own concrete. However, the job requires a certain level of concrete knowledge and a thorough understanding of the stencilling process.
Without the right tools and experience, you can get poor or uneven patterns on your surfaces. Therefore, it is advisable to seek the help of a professional concreter if you plan to add stencilled concrete to your property.